In the middle of everything, as usual!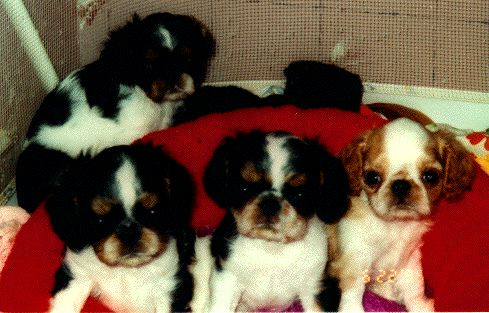 Macallan and littermates about six weeks old. The female is the puppy in the corner, while the three boys are sitting together in the bed. Macallan is flanked by brothers Edward on the left and Barron on the right.
---
Family Reunion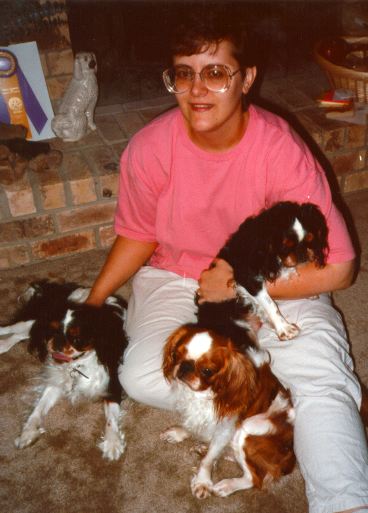 Macallan and his brothers, Barron (Tan and White) and Edward (Black, White and Tan) getting reaquainted (with Crystal's help) when we went up to our breeder's to get Tosh.
---
Return to Mac and Tosh's page
Or...